Project information
Radar station is used for continuous location surveillance, monitoring over battle area, provide protection for civil and military facilities, execution of frontier guard duty missions.
"Teraskan" is able to detect and identify objects at a long distance in a range of ± 170˚ of sight sector or operate in a continuous rotation mode, classify and identify the objects by their sizes and state of motion. Due to less radiating power this station is not detected by the majority of radars.
Due to its small weight and dimensions, "Teraskan" can be carried in cases or, if required, the radar can be installed on the car. "Teraskan" can be used in networks of several dozens of radars.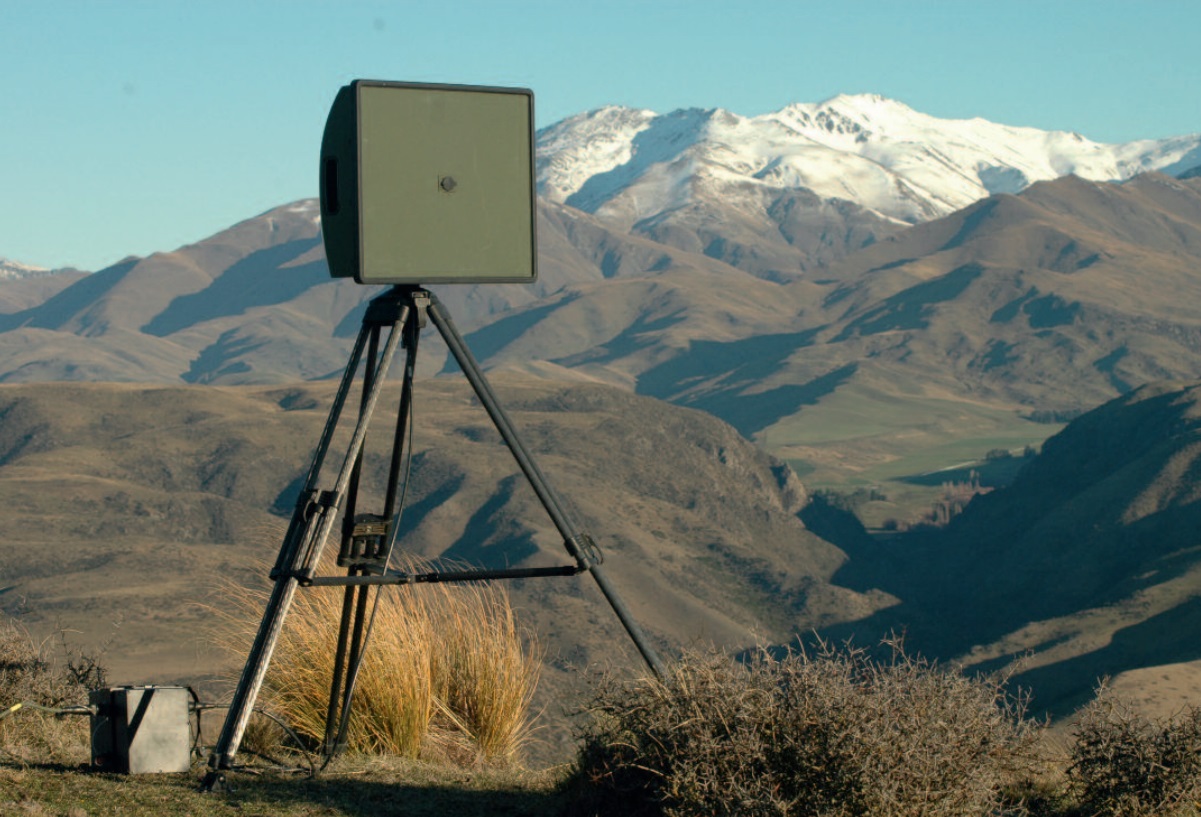 Due to operating with complex signals it has a low-interception and low-jamming probability that ensures reliable, continuous, full-time monitoring the situation in any weather.
Specifications
The Radar consists of: transmitter and receiver (antenna, SHF-transmitter, amplifier), guiding device (traversing gear), control unit (joystick) that assigns operation mode of radar and antenna position, processing unit (multiprocessor) and data display unit (monitor), tripod, connecting cables, power supply unit (accumulator battery with charging device/generator).
Radar design provides different usage types:
Autonomous (transmitter-receiver and antenna guidance device are installed on tripod)
As a part of different reconnaissance vehicles, mobile surveillance stations
It operates on a frequency of 8-20 GHz. Transmission power is the lowest and equals less than 1 W.
Detects and identifies objects at a distance: human – 8-10 km, light aircraft – 15 km, tank – 20 km, truck – 24 km, a burst of 155 mm missile – 15 km. Accuracy of coordinate determination is up to 1 m.
Project stages
Radar prototype was produced
Classical non-parametric and parametric signal processing methods were worked out
Developing construction documentation
Producing prototype models
Prototype tests
Registration of patents
Launch of serial production