Project information
Detection of metals, plastic, ceramic or composite materials that are usually used for weapon production and also containers for explosive compounds on human body. Scanner isn't harmful for human health. It is designed on the principle of receiving human radiation at the frequency range of scanner operation.
The scanner is designed to detect signatures for weapons, ammunition, explosives, explosive substances for security against terrorist threats in public places at high risk.
Specifications
Detection of dangerous subjects on human body is carried out by multiple channel radiometric scanner.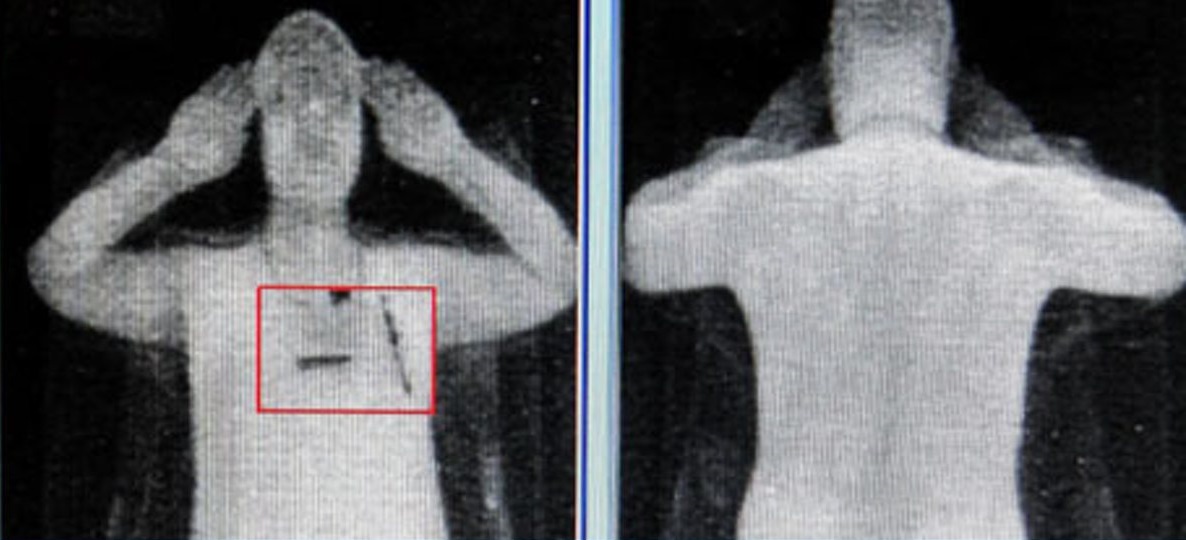 The Scanner consists of: antenna, receiving unit of 3 mm radiometric bandwidth, processing unit (integrated MC), display device (monitor).
The scanner operates in the frequency range of 80 ... 100 GHz. It is able to scan 1 х 2 m space with 3 х 3 mm resolution at a distance of up to 5 m. The scanner dimensions are 75 cm x 25 cm x 60 cm, weight is 18 kg. Operating temperature range +5°C … 35°C.
What has been done
The design documentation was developed
Parts of the prototype model were produced
The next stages of the project
System modification in accordance with requirements of the Customer
Prototype tests
Registration of patents
Launch of serial production