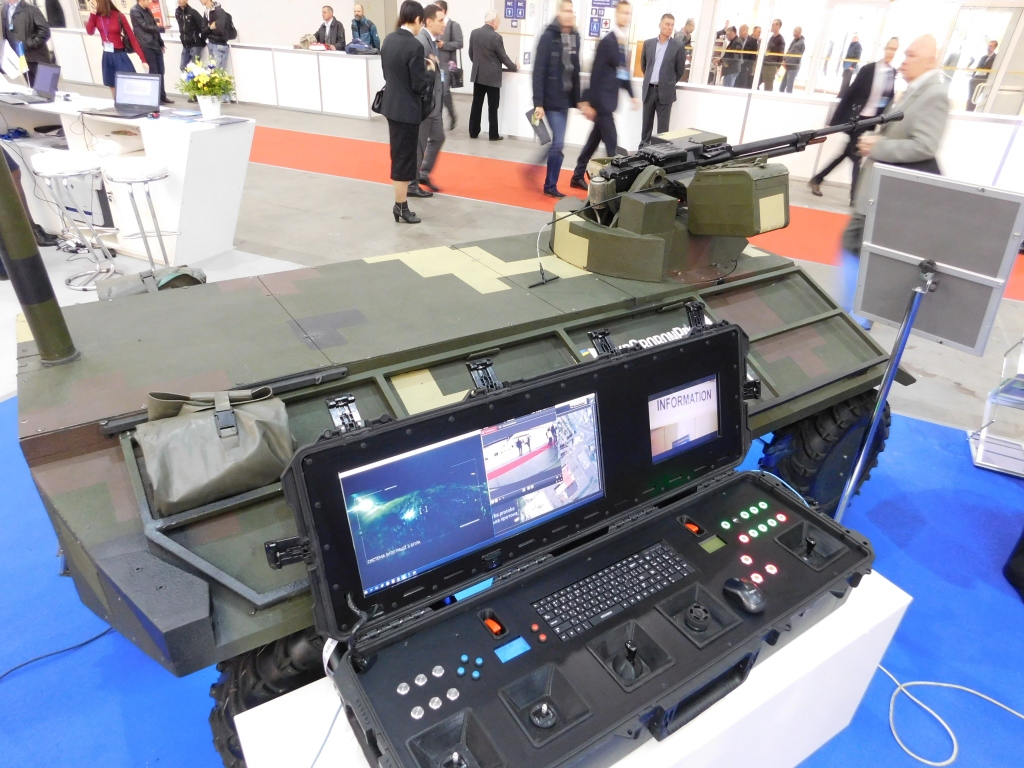 News
11 October 2016
"Fantom" - a soldier of the future. The public premiere during the exhibition "Arms and Security"
During the international exhibition "Arms and Security 2016" (Kyiv) the Ukrainian public premiere of "Fantom" was held. It is one of the most advanced developments of SE "SpetsTechnoExport" which is a part of the SC "Ukroboronprom." It is the first step in creation of advanced systems to replace traditional weapons.
"Fantom" is a remotely operated mini tactical unmanned multipurpose vehicle. Day and night sighting systems allow to fire at any time of day for a distance of over 1 km, vehicle endurance is up to 20 km, controls are carried out by secure radio channel or via fiber cable length of 5 km. In addition it is possible to equip it with high-precision anti-missile weapons.
"The capabilities of "Fantom" are really difficult to overestimate, they allow it to take on a large variety of tasks. This technique can deliver ammunition and goods through areas that are threatened by enemy fire, or at risk of mining, safely and quickly evacuate the wounded from the battlefield. The "Fantom" can be equipped with different types of weapons to carry fire support. If, for example, it is equipped with an anti-missile system, the army will receive nearly invisible, mobile and effective means of destroying enemy armored vehicles".

Pavlo Barbul

Director of the SE "SpetsTechnoExport"
"Innovations Development Platform" will ensure further development of the project, attracting investments for its implementation and scaling a production of various modifications of unmanned ground platforms based on "Fantom" in Ukraine.