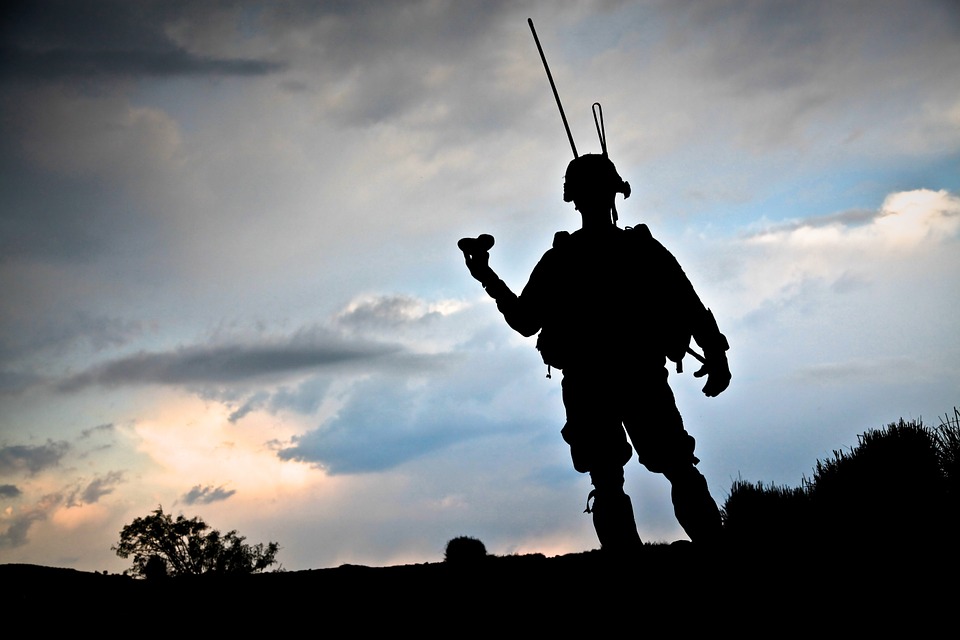 Articles
21 December 2016
What are the Problems with the Creation of Defence Innovations

Igor Lysytskiy director of "KPI Oboronservice" company
"We need new technology and its mass production. It will take years, if we do it systematically and continually. If we ignore the above tasks, defence, economic and intellectual potential of the country would intensify only in words."
Republished from the we-site Novoye Vremya. Business http://bit.ly/2o1id4o
Developments of Ukrainian businesses in the field of defence technology are each year on display at the largest international exhibitions.
It seems that the success of the domestic research and design school of the defence industry complex is unquestionable. Instead, there is one BUT: in the international armament market the first question is about in which country a particular item of hardware is adopted by the army or other security units. At this stage, communication of the Ukrainian developers with potential foreign partners is complicated.
The main customer of products of the defence industry complex in Ukraine is the Ministry of Defence. In 2016, the state allocated 13.5 billion to Ukrainian companies and design bureaus for repair, modernization and creation of new armaments. About the same funds are planned to be allocated the next year. For the state which has more or less sufficiently financed the purchase of armament for the army for two years only, it is a good figure given the economic realities. However, there is one important exception in the chain of distribution of these funds – they are not allocated to create advanced armaments and military hardware. There are almost no alternatives for obtaining financing for new developments – only own working capital of innovator companies. Therefore, the process of creating innovative defence technology is being delayed. As a result – only a few domestic developments are adopted by the army over the past two years. Venture funding without creating adequate infrastructure and communications systems proved ineffective in challenging defence industry because this model itself is not able to provide the appropriate level of interaction between actors.
Usually this is because of these reasons that many developments either are left on paper or at the stage where additional funds are needed for research and engineering or research and development works that should complete the creation of the finished sample. Similar things were experienced by, among others, the most powerful design schools in Ukraine working in the fields of developing communication means and radio electronics, automated control systems, missile technology, plus new teams engaged in manufacturing of small arms and ammunition, unmanned drones and combat vehicles with enemy unmanned drones, unmanned sea surface and underwater vehicles, some models of artillery pieces.
Thus the issue of access to capital, both public and private, is a cornerstone in the development of defence innovation in Ukraine and, accordingly, adopting national new products. It is therefore necessary to create a transparent mechanism to raise funds of Ukrainian and foreign investors to implement promising defence projects. It should be taken into account that under the conditions of limited public funding, developers should focus, among other things, on foreign markets as an important source of income. Commercialization of projects is one of the main prerequisites for the further development of innovation in any market economy. In turn, financial constraints and excessive bureaucracy kill innovation.
It is necessary to emphasize another important aspect which we must admit – the low culture of creating new developments in Ukraine. Any new military innovation should be designed according to the requirements and needs of the Armed Forces of Ukraine, should be truly unique at least within our country and competitive in international markets. Many developers personally undertake the implementation of projects which are highly complex for themselves. They invest their resources in the project cannot be successful without the involvement of targeted funding, marketing expertise, international experience. Of course, with the current level of bureaucracy it is difficult, but the military developments must be made methodically correctly. This is possible when the developers and managers with the relevant qualifications work jointly on the project, there is an adjusted investment flow, coordination between key stakeholders.
It should be stated that today Ukraine has no projects risk management system in the defence sector. It is impossible to repeat the procedure of organization of the developments and management system of public companies that existed in Soviet times under the current conditions. So we need to create a new system of communications and interaction, which will allow transferring the skills and knowledge, adjust business processes that meet the new trends of the world market of armaments and are adapted to current Ukrainian realities.
Most of the developed world has chosen such a direction of the development of own defence industry. In addition to the well-known US Agency for Policy Studies DARPA (which annual budget reach $ 2.8 billion), there are many other similar entities in the world. For example, British Defence Science and Technology Laboratory (DSTL, an annual budget of $ 1.6 billion), the Technical Research and Development Institute of the Ministry of Defence of Japan (TRDI, an annual budget of $ 1.5 billion), the Defence Science and Technology Organisation of Australia (DSTO, an annual budget of $ 0.4 billion). Their names and functionality vary, but they all work to create defence innovation in their countries.
The President Petro Poroshenko has recently announced the creation of the Innovation Development Platform in Ukraine, which should be aimed at searching for new forms of raising funds for the implementation of the latest developments in the defence industry complex. However, we don't know so far what will be exactly the role of government in this process and whether the teams of scientists and engineers should expect for funding of their prospective projects. Regardless of the answers to these questions, it is clear that it is time for Ukraine to change the whole philosophy of development and production of armaments. We need new technology and its mass production. It will take years, if we do it systematically and continually. If we ignore the above tasks, defence, economic and intellectual potential of the country would intensify only in words.