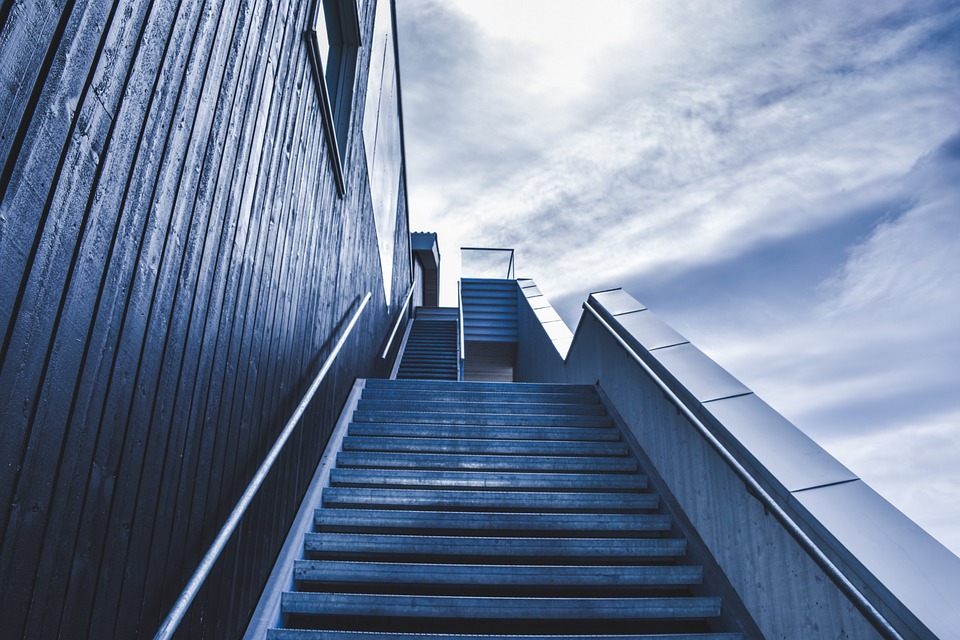 Articles
30 October 2016
Horizontal thinking: how to attract investments under war conditions

Olexandr Savruk PhD, dean of the Kyiv-Mohyla Business School
"We have enough competent people and interesting ideas. The question is about creating the infrastructure of incubators, platforms, R & D centres, agencies able to take responsibility and work with public and private orders, with the state, business and foreign investors."
Republished from the web-site epravda.com.ua: http://bit.ly/2mNP6la
Traditional infrastructure to create innovative products, that Ukraine inherited from the Soviet Union, does not meet the needs of the time.
In the Soviet era design office could receive orders, work and generate some idea or product sample, and then the customer manufactured the product itself.
Today, the search of solutions in the world is collaborative in nature. Truly subversive products are the result of systematic work of many actors who perform different roles and understand how they influence on reaching the goal. Isolated search, even made by powerful companies, are not competitive.
Open platforms become a new mechanism for generating and realizing innovative products. They allow diverse players to unite for some common purpose and get an innovative product as output.
Creating interaction logic
What is an ecosystem? This is a balanced natural interaction of different players for exalted aims. It is not only about the subordinate, contract or partnership relations. This is a logic of search for roles that complement each other and can make information, intellectual, investment and technological contributions.
In the defence industry complex of Ukraine we should create an innovative investment ecosystem. It has being created already: domestic defence industry complex starts to work with a new logic jointly with other entities.
Only attention from the government to the formation of new rules of the game is needed, and diverse effect that it gets from this collaboration will be large-scale.
Many people are technically ready, but do not know how to work in terms of new rules and require training or retraining. We are talking about training successful managers, who make decisions and who are responsible for them.
The conditions for attracting investment should also be created, but it depends on wider ecosystems, financial and legal support.
Repeat the success of defence industry complex
Defence industry complex is one of the drivers of the economy of Ukraine.
First, in this area innovative culture can be developed, technology start-ups can be launched and the relevant infrastructure can be created around them.
Secondly, there should appear a new class of managers who will work fundamentally differently.
The creations of the defence industry can gradually be repeated in other areas. So, if the state pays more attention to searches in this area, it will get a multiplying effect at the entire macroeconomic level.
Clear rules of the game
How much is it risky for foreigners to come to Ukraine with their capital? We are a country with a young democracy. Furthermore, we have an ongoing war. However, this may be an incentive to be more attentive to potential partners willing to invest in technology or innovation.
The main thing is that the political vector of the development of Ukraine coincides with the states from which we can get investment and technology. Therefore, the risks for partners are not as great as it might seem at first glance.
The issue is about domestic policy and attitude of the state to these partners. The rules of the game have to be carefully considered, the guarantees have to be secured to the maximum extent possible. I believe that this is possible.
How long the process of creation favourable conditions may be? I am optimistic and see people around me who contribute into different areas. I see the progress that Ukraine has in those areas that require the will to act.
It was there that the development occurs at a breakneck pace. I am sure that in a year we will be able to change the rules of the game in some areas so that partners would trust us and work with us in joint projects.
Development of infrastructure
We have enough competent people and interesting ideas. The question is about creating the infrastructure of incubators, platforms, R & D centres, agencies able to take responsibility and work with public and private orders, with the state, business and foreign investors.
Examples of R & D platforms include SRI International and the US DARPA. However, they exist in a different context, with other opportunities.
Such infrastructure has already being created in Ukraine, this is a natural process. It involves educational institutions, businesses, investors, startupers, engineering forces. I have sight of half a dozen such initiatives that begin to get on their feet. This is Kyiv Polytechnic Institute, Ukroboronprom, Kharkiv initiatives, volunteering.
Everything happens in its time, we follow the path of more developed countries. It will be difficult, but practice shows that all necessary components of the defence ecosystem are being created. The task of the state is to pay attention to these processes.
It is nice to realize that we began to think in terms of ecosystems. We are ceasing to use the words "industry", "sector" and will soon cease to use the term "defence industry complex". Since we should not manage everything in a hierarchical manner. Ecosystem is a logic of horizontal interaction.
All strong countries have a strategy for their Defence Ecosystems. They involve participants of completely different nature which can interact: public and private, investment and training, technological.
If these principles will be new rules of the game for us, and this is beginning to happen, then we will create our institutions, our platforms, our DARPA. This is what is probably most important. The process began.